Welcome to Brookside Animal
Our mission here is to provide your pet with the best possible care. From surgery to general wellness, we want to help ensure that your furry friend is as happy and healthy as can be. Choosing a healthcare provider is one of the most important decisions you can make. You want someone who is caring, knowledgeable, and accessible as well as someone who is willing to take the time to go over all of your options and treat your pet with care and compassion as they would to their own companions. With that being said, communication with our clients are one of our top priorities to keep you educated and informed. Please check back for updates on vital health information and services we may be offering now and in the future. At our practice we pride ourselves on our patient service. We offer a knowledgeable staff, safe and proven procedures, and the latest in medical technology.
OUR STAFF AND DOCTORS
Del Walters DVM, MPH, Peyton Deraleau DVM ( Dr. D) and our relief veterinarian works Mondays , Dr. Aliece Summers.
Support Staff and Management, Karen, Megan, Tara, Anne, Tiffany, Whitney, Shay, and Hannah are professionals in every manner and are eager to care for your precious pets.
Easy Access To Follow Your Pets Health
Visit the "My Pets" tab above to sign up for online access to your pet's records, alerts, and reminders. We also have many educational features for better understanding of our preventative care as well as general wellness exams. Current clients will need to select first time log in and will be taken to an email submission form to receive a code to setup your access to our ePet Health Portal. If you have any trouble logging in please call our clinic or contact ePet Health support. Please allow 24-48 hours for processing new logins.
New Clients
New clients with pending appointments may visit our "New Client" tab to fill out our pre-registration form that includes an email address so that we can contact you with any additional information needed. The registration form will send to our email so that we are able to enter your information prior to your visit to speed up the check-in process.
IMPORTANT INFORMATION FOR BOARDING CLIENTS!!
Our clinic requires the canine influenza vaccination for all boarders in our boarding facility. Please read the following link for more information or give us a call and we would be glad to answer your questions and set up an appointment with you. More information- https://www.brooksideanimalhospital.net/newsletter/

Services
Here at Brookside Animal Hospital we do our best to bring top quality health care to you and your pets. The services we offer include a diagnostic sonogram, digital x-rays, a dental station, a k-laser treatment and a technological surgical unit. We offer large boarding runs for your pet's health and comfort. Please call ahead to set up reservations for boarding 972-937-1120 or send a request via our website. We require pets to be fully vaccinated for their safety while here in our hospital.
CHECK OUT OUR ONLINE PHARMACY! Click the picture below to be taken to our online pharmacy to shop for medication and food to be shipped directly to your house.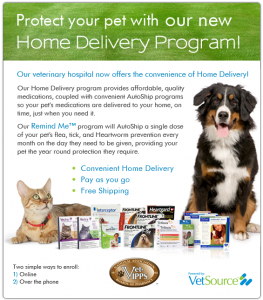 Brookside Animal Hospital accepts Care Credit. Care credit can make paying veterinary bills easier with more manageable monthly payments. Click the link below to apply if you don't already have an account:

You can also make payments on your veterinary account using your Care Credit! Click the link/picture below to be taken:


   

    WE ARE AVAILABLE FOR EXTERNSHIP/ JOB OPPORTUNITIES VISIT TO FIND MORE INFORMATION. 

                                            Expanding our horizons to grow our business to meet our areas demand for your pet healthcare. Considering internships / externships and education.
Inquire if your a student of veterinary medicine. We would be glad to visit with you. 
                          Click Facebook logo to visit our Facebook Page.